How a Brand Strategy Can Be Developed Using Product Videos
The use of video is increasing every day. As a result, organisations must have a defined video marketing strategy, particularly on social media.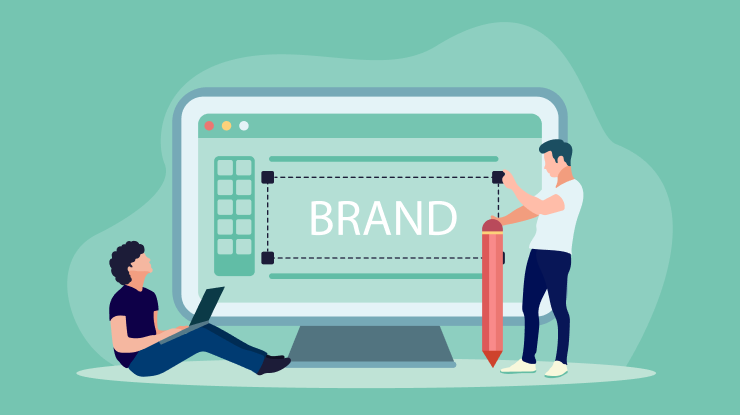 Day by day, the use of video continues to grow. It is therefore important for brands to have a clear video marketing strategy, especially on social media.
Every business organization has its brand and its strategy. Your organization's reputation, its relevance to your target audience, and its visibility in the marketplace are referred to as the brand. Product videos can help you reach your target audience, communicate your brand message, and promote your product or service. When used correctly, product videos can be a powerful marketing tool. However, before you start creating product videos, you need to understand your brand strategy clearly. Once you know your brand strategy, you can start creating product videos that align with your goals and objectives.
Day by day, the use of video continues to grow. Therefore, brands need to have a clear video marketing strategy, especially social media. Creating engaging and high-quality video content is essential to stay relevant in the 21st-century market. In this tweet by Arkansas Tech, Videos allow businesses to communicate their personality and values in a way that images or words alone couldn't do.
According to Tailor Brand, a popular blog spot, Video marketing is defined as the act of creating video content relevant to your audience that builds trust and awareness in your brand. Video marketing involves making videos of products and goods available for sale. These product videos can be used to develop a brand strategy by following these steps.
Begin With Your Video Goals
It's essential to have goals for every strategy you adopt, and video production is no exception. Highlight your video goals and decide which stage of your video-making process is important. To attract a set of customers and patrons, you will use the awareness video-making form; here, you try to woo new customers by introducing your product via videos. You can design the video so that a challenge or problem is created, and the viewer would relate to such a problem or even opportunity.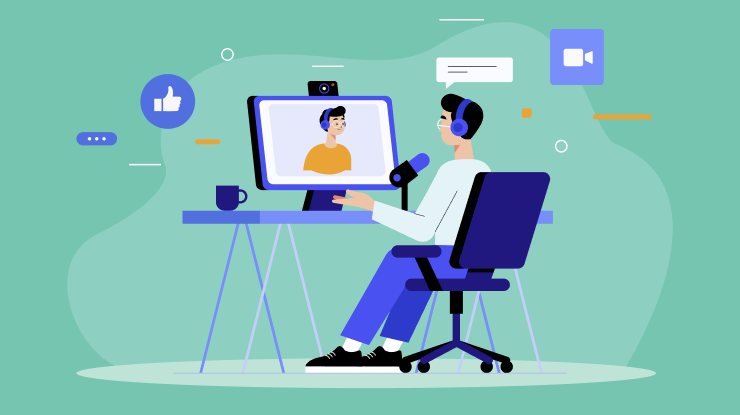 The next step in this strategy is to create a video that will engage viewers in searching for recommendations and product reviews. If you want to engage and interact with your audience, you need to use the consideration video-making form. And lastly, if you're going to seal the deal and win the potential customer's heart, ensure to use the decision video-making form. This way, you present your prospect with videos showing customer satisfaction and why your product and service outweigh all other choices available in the market. This is the video marketing funnel.
Identify Your Target Audience
It is important to determine your target audience and the purpose of your video before beginning to shoot your product video. By doing this, you will be able to better target your video toward those who will be interested in your product or service and be more likely to convert them into customers. Lastly, where your target audience is to be found and Which channel do you reach out to them? This will guide you on how to distribute the videos to them. Product videos can be delivered to your target audience via social media. Just ensure you combine the right tools such as hashtags, appropriate timing, and others. Creating videos without a specific audience is not advisable; your strategy might fail because those who need the brand product might not see the video, and those who see it might not need the products.
The Content of Your Video
The hardest part of making a product video is coming up with the story you want it to tell. However, this can also be the most fun part. You need to create engaging, high-quality video content. With so many product videos already there, yours needs to be exceptional to grab attention. Make sure your video is high-definition (HD) and engaging. It is essential to make sure that the content of your video is engaging for your target audience. This means that you should consider the population distribution and statistics of your target audience when creating the video. Getting this right will help you to distribute the video more effectively.
What you need to do next is to hit on the potential customer's pain points. Make sure that the challenges and problems identified in the video are relatable so that they will be interested in how those problems can be solved. After that, you can introduce your product and services and explain how they can address the challenges. Additionally, it is important to take into account the mood and emotion that you want the story to create. You can easily make a video from your home using a mobile device and one of the many screen capturing tools, screen recording software, and screen recording tools available online.
Your Strategy's Timeline
In developing your brand strategy using product videos, it is essential to have a timeline to keep you abreast of how long you've come and what's left to be accomplished. Your timeline could be divided into production timeline, distribution timeline, and marketing timeline down to when it reaches your target audience. You start seeing the result in traffic generation to your page, brand awareness, and patronage. For large video productions, Every team member should have their timeline spelled out. It includes the schedules, milestones to be achieved, and completion dates. The timeline would serve as a guide at every stage of the product video making.
The Overall Budget
Planning and strategy are important in developing a brand strategy but do you know what is more important? Cash at your disposal. Without a proper or sufficient budget, your video production would suffer a series of setbacks, affecting the quality and distribution of the videos. All brand strategies are capital intensive, depending on the milestones to be achieved and the brand's size.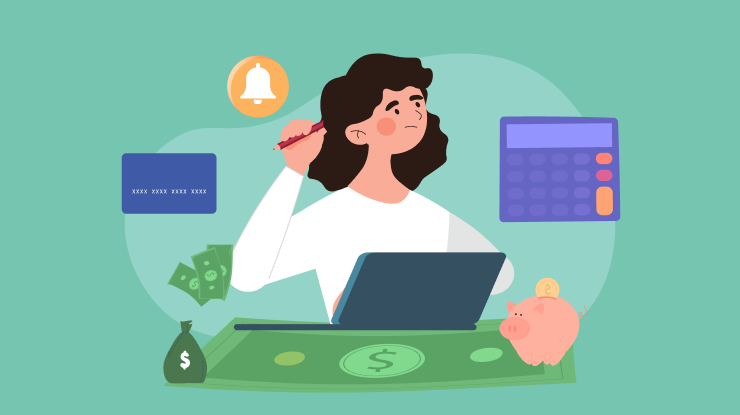 In large video productions, some activities and tasks need to be outsourced. You have to plan and do a market analysis on what to outsource and the price to pay for these services; you can hire the service of a freelancer or full-time employee for continuous production. Whichever one you adopt, ensure it fits into your budget. However, in a small-scale video for small or medium scale enterprises, all the products can be done locally by one or two persons via your mobile device and personal computers. This requires little budget, right from product shooting to production and then distribution.
Having explained the stages and the criterion to consider in using product videos to develop your brand strategy, it is essential to highlight the various software and tools that can be used in capturing tutorial videos, display on your mobile screens, and uploading them to other channels, making and editing these videos. They are referred to as screen recording software, screen recording tools, and screen capturing tools. The screen recording software, screen recording tools, and screen capturing tools enable you to make a product video tutorial, capture the useful ones and their procedures on the internet, and export them to social media platforms such as YouTube. They include
1. NinjaCapture
NinjaCapture is a screen capture tool that enables you to schedule your personal computer or device to record your screens at a particular time. This screen recording tool is the best available because a reputable software brand developed it - 500apps based in New York and it has numerous editing tools and functionality. This screen recording software works with all devices and enables you to save the recorded videos in different formats. With a token of $14.99, you have full access to NinjaCapture and over 30 applications from the same developer.
2. Open Broadcast Software (OBS) Studio
BS Studio is a free screen recording tool that allows you to record and stream videos online and offline while maintaining its high definition quality without a length limit. The screen recording software allows you to carve out the part of the screen you want to record and also allows you to capture the entire screen. Alongside its intuitive screencasting capabilities, this screen capturing tool has customized hotkeys used in controlling the recording and an audio mixer that allows you to make videos with clear sounds. With the OBS screen recording tool, you can also stream live videos on YouTube Gaming and Twitch, convert your footage and save them in FLV format.
3. Ace Thinker
Ace Thinker is a web-based screen recording tool that allows you to record either part or portion of the screen. It allows you to edit your recordings and capture the audio alongside your recordings with your mic. This screen capturing tool allows you to convert and save your video recordings in all video formats such as MP4, API, and MOV. With AceThinker screen recording software, you can upload your recordings directly to third-party apps such as YouTube, Google Drive, and Dropbox. With the PRO subscription for $39.99, you can create scheduled tasks for your screen recording. This way, you set the screen capturing tool to record your mobile screen at a particular time automatically.
4. Apowersoft Unlimited
Apowersoft is a screen capturing tool that works on iOS, Android, Mac, and Windows-powered devices. With this screen recording tool, you can cast your mobile device to your desktop or personal computer screen and record the video on display once you connect both devices via WiFi. While the recording is going on, you can record the audio and use the webcam and microphone simultaneously. Apowersoft screen recording software gives you access to multiple recording modes, allows you to record custom areas or the full screen, and lets you annotate the recording with ease. You can also insert texts, call-outs, and lines to your recorded video.
5. Screencastify
Screencastify is a screen recording tool that works via google chrome. A distinct feature of Screencastify is that when you use it to record videos, it automatically helps you save the video to your Google Drive. This screen capturing tool allows you to export the recorded video in animated GIF format, MP3, and MP4 format and upload the video to YouTube directly. Screencastify has annotation tools, drawing pen tools, a highlighting tool, and a mouse spotlight that allows you to edit the recorded videos seamlessly. It works on Mac, Windows, and Linux-powered devices.
Conclusion
In a report by Statista, """"US marketers are estimated to spend 41.9% more on video campaigns by 2024, the amount is expected to grow from $10.18 billion to $12.66 billion by 2024"""". Making product videos to develop your brand strategy is an important skill in this 21st century. Brands have embraced videos in advertising and marketing their products, and it has so far yielded significant results. Also, there are several screen recording tools, screen recording software, and screen capturing tools that make it easy for you to record, capture, edit, save and upload your product videos. These software have advanced functionalities, and the best among them is NinjaCapture.
What Makes the Best Screen Recorder Extension?
#1
Record unlimited HD quality videos
#2
Take screenshots of entire screen, a selected area, and clipboard
#3
Edit screenshots and videos using advanced annotation tools
#4
Get access to unlimited recordings for FREE for 3 months
#5
Upload files securely to cloud applications like Drop box, Google Drive and 500Box
#6
Share recording links and get reviewer comments
#7
Personalize screenshots, videos with no watermarks
#8
Manage privacy settings to public, private with auto-generated password
#9
Unbelievable pricing - the lowest you will ever find
#10
Everything your business needs - 50 apps, 24/5 support and 99.95% uptime
Join the SaaS Revolution
All-in-One Suite of 50 apps

Unbelievable pricing - ₹999/user

24/5 Chat, Phone and Email Support