9 Tips to Consider While Recording Screens to Become More Creative
Here are a couple of tips to up your screen recording game and make it worth the while of any prospective audience.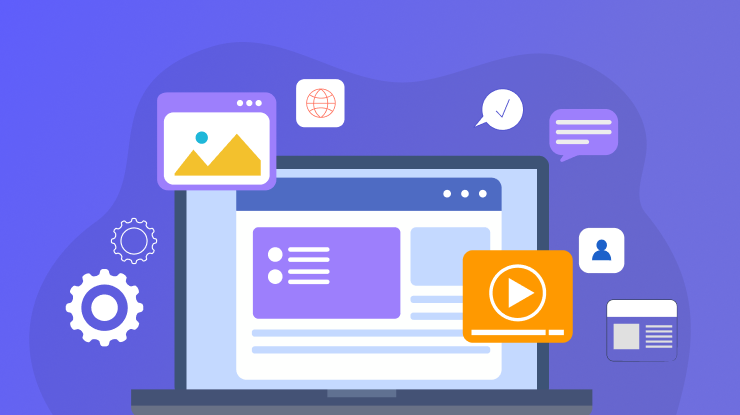 This year has seen unprecedented growth in the use of technology, with people migrating most of their operations online. This change has a few impacts on businesses. The first is that businesses have to be more intentional about the way they communicate with their employees and customers. They need to ensure that the message they are trying to communicate is clear, concise, and easy to understand.
Before screen recording became popular, people would have to use other methods of communication such as phone calls, text messages, or even face-to-face conversations to share information. Now, with screen recording, people can communicate with each other more easily and quickly share information.
This is beneficial because employees can go back and listen to the meeting if they need to reference something, or if they were not able to attend the meeting.The introduction of this technology has had a positive effect on workers and companies, as it has improved productivity and output. Ninjacapture is a best screen recorder extension that helps businesses to record their meetings and conversations creatively. It is easy to use and helps businesses to save time and money.
The screen recorder is a great way to take screenshots or record videos of your desktop. With this extension, you can take a screenshot of your desktop or laptop and save it as a picture file. You can also digitally record the activities of your computer desktop memory over time.
The screen capture tool is a great way to record your screen and create interactive videos. With this tool, you can capture the screen, annotate screenshots, and create/play videos. It's simple to record business events or build a promotional video with screen capturing tool. This program also allows you to live broadcast on YouTube and Facebook, as well as record your business meetings and instruction.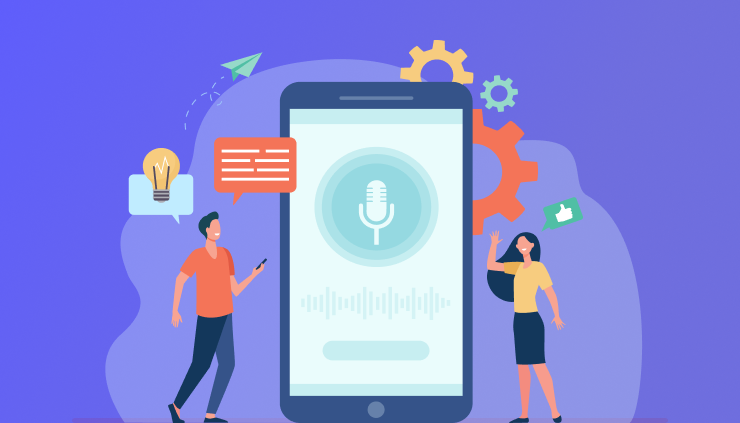 Benefits of Screen Recording Extension
It provides businesses with numerous benefits. For example, it allows users to share what they view on their own devices. Additionally, demonstrations, tutorials, and troubleshooting can all benefit from screen and video capture tools. There are also benefits to using screen recorder extension to record what's on your computer for filing away sections of an email conversation or clipping web movies to share with coworkers.
However, in the professional sector, desktop snapshots are becoming increasingly useful. Recording these photographs and videos can result in a plethora of content that can be used to raise awareness, improve process alignment, and provide tailored, helpful content to customers and coworkers. This footage can be accessed and examined later, which is incredibly useful for anyone who can utilize it.
Any Content Can Be Saved
If you want to save something that is playing on your screen, the best approach is to record it. This applies to content from apps, video calls, streaming videos, and more. You can use screen capturing tool to save a copy of online videos, store important video calls, or even record songs and soundtracks.
Screen recording is a great way to create content. You can record video footage from your screen, which is perfect for creating product demonstrations, how-to instructions and guides, website evaluations, and product and comparative movies. Additionally, you can use screen recording to create other movies with expert interviews by capturing video calls.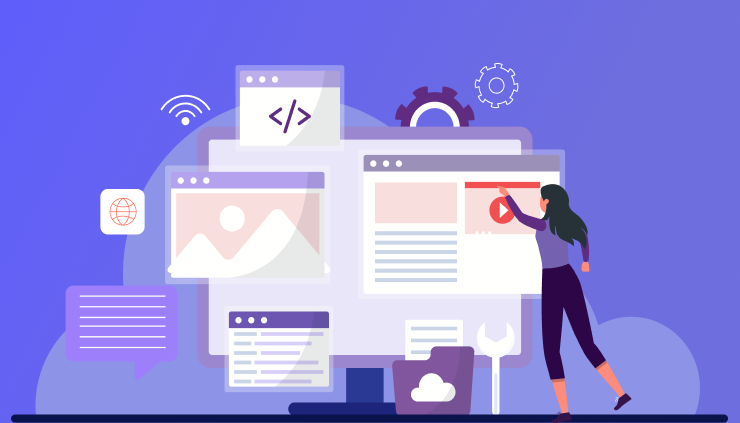 Tips to Improve Your Creative Recording Skills
1. Before You Start Recording, Make A Plan
Don't just wing it- having even a basic plan will help you stay focused and organized while creating your screencast. A script or list of steps can be helpful in keeping you on track and ensuring that you don't forget any essential information.
2. Put Your Screen Recording Extension To The Test
It can be frustrating to film a 5-minute creative recording only to discover the audio wasn't picked up, you were speaking too loudly/softly, or your settings weren't correct. Sound can have a significant impact on the overall quality of your screen capture. To avoid these common sound problems, follow these tips:
Use an external microphone instead of your computer's built-in one. External microphones produce much higher quality audio than built-in ones.

Remove any background noise. Anything that makes noise, including relatively mild sounds like fluorescent lighting and HVAC systems, as well as stronger noises like your neighbor's barking dog down the street, can be picked up by your microphone.

Place your microphone in a strategic location. Make sure it's in a place where it can readily pick up your voice and where your audience can plainly understand you.
3. Make A Plan For How You'll Distribute Your Video
Where you host your video is an important question that you should answer at the start of the process. This way, you can figure out:
What type of file do you require?

What should the dimensions of your video be?

What kind of information should you include with the video file?

What method will I use to upload my video (manually or automatically)?
The more information you have upfront, the better. It will help you make a better video for your audience. For example, you can figure out exactly what content you need to create for maximum effect on your audience while using screen capturing tool.
4. Keep It Brief
It's common knowledge that videos that are too long tend to lose viewers' attention. Our attention spans drop sharply after 2-3 minutes. If your screencast has to be longer, try breaking it up into smaller, more focused segments. By concentrating only on the essential material, you can keep your video as short as possible.
5. Use Standard Proportions When Making A Creative Recording
In most circumstances, you'll want to record using standard dimensions to ensure that your video displays appropriately on video hosting sites like YouTube. Consider using the ""Select area"" option, picking a capture size, and then scaling your content to fit the capture area if you're capturing a section of your screen with Ninjacapture. It's also fine to record everything on your screen if you're not sure which size to use since it's preferable to capture everything than to miss something crucial.
6. Consider Where You'll Put Your Webcam
Don't underestimate the importance of making eye contact. Webcam footage establishes trustworthiness. Your audience will be able to look into your eyes and see who you are, making it easier for them to relate to your message. Consider whether incorporating your webcam will reduce the recording's reusability. Finally, if you're using a webcam, take a look around the area you'll be recording behind you. Is it conveying the message you want?
7. Slow Down Your Speech
Once more, rehearse your presentation while speaking more slowly than you usually do. Then slow it down much more when recording. When presenting, we all have a natural tendency to speak faster. Speaking too fast can distort your audio, making it impossible for a viewer to understand anything. In addition, if a viewer prefers, they can always speed up playback in the player.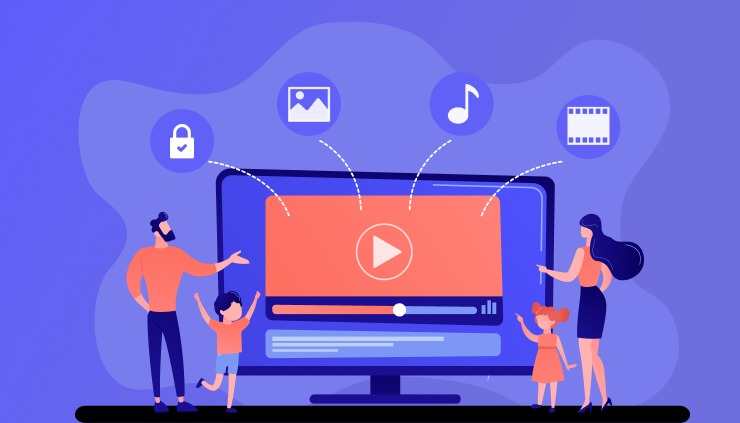 Essential Features of NinjaCapture
There is a wide range of screen recording tools available on the market. Although they operate in a similar fashion, they differ in terms of usability and price. Using a screen recording tool can help you do a lot of things, such as recording videos, taking screenshots, and recording audio files. Some of the best screen capturing tools share the same features, regardless of the reason for using them.
Webcam Support
This feature allows you to record webinars and various other narratives through your webcam support, which you can then save on your computer to share with others or use for future reference. Webcam Support lets you build a good rapport with your end-users or consumers and provides a clear and reliable presentation of your work.
Screenshots
A good screen capturing tool will let you take screenshots of different sizes and customize the files to fit your needs. You can then save the files or share them as you like. Taking instant screenshots can help you save time, and keeping them can help you use the screenshots as references.
Security
Security is important to consider when taking and sharing screenshots, especially if you are worried about someone accessing them without your permission.There are ways to make sure your screenshots are secure. You can use a password-protected screen capture tool, or save them to a cloud where you will be notified if someone tries to share them without your permission. .
Audio Recording
Screen recording tools that have an audio recording feature are helpful because you can record high-quality audio with one click of your mouse button. This helps improve engagement with customers and can create professional-quality audio that will boost consumer engagement and company conversions.
To Wrap Up!
To finish up, a screen capture chrome extension or screen recorder extension is ideal for creative recording. From training to motivational promotions, this method is useful for everyone. Try Ninjacapture today to improve your creative recording experience.
What Makes the Best Screen Recorder Extension?
#1
Record unlimited HD quality videos
#2
Take screenshots of entire screen, a selected area, and clipboard
#3
Edit screenshots and videos using advanced annotation tools
#4
Get access to unlimited recordings for FREE for 3 months
#5
Upload files securely to cloud applications like Drop box, Google Drive and 500Box
#6
Share recording links and get reviewer comments
#7
Personalize screenshots, videos with no watermarks
#8
Manage privacy settings to public, private with auto-generated password
#9
Unbelievable pricing - the lowest you will ever find
#10
Everything your business needs - 50 apps, 24/5 support and 99.95% uptime
Join the SaaS Revolution
All-in-One Suite of 50 apps

Unbelievable pricing - ₹999/user

24/5 Chat, Phone and Email Support