How Do You Engage Prospects 10X With Screen Recorder Tools?
Are you looking for a way to improve how you engage with your prospects? Look no further; NinjaCapture can transform your campaigns for better engagement with your prospects.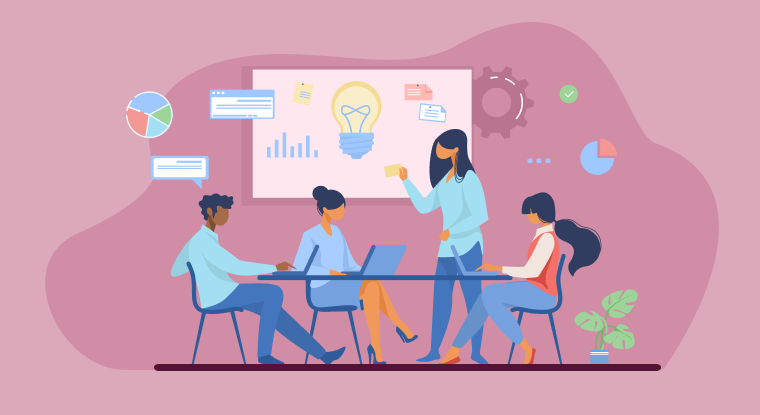 A screen recorder is what you need to record anything that is on your screen. Since most businesses have leveraged the power of technology, screen recorders can be helpful to any business environment. It can help boost productivity, improve collaboration, and much more. For instance, a screen recorder software can be handy when providing directions to workmates, training employees, and recording important meetings. This article guides you on using a screen recorder tool to engage with your prospects.
Why Screen Recorder Tools Are Essential for Engaging Prospects
What is a screen recorder? This is a tool that allows you to capture and record your screen. You can use your recording for many other purposes. For example, if you recorded a meeting, you can share the meeting with your teams. If you recorded a specific training, the video can be used to guide employees without having to repeat yourself. Guess what? Screen recorders can also be used for prospecting.
With increased competition from businesses, it's difficult to stand out in your prospects. Nonetheless, screen recorder software can help you curate your message to meet your prospects' expectations.
Recording a quick video instead of sending a long text-based email can ensure you capture your audience's attention right away. Your prospects are likely to play your recording and get your message. This might not be the same case if you simply email them.
Screen recording is a powerful prospecting tool since it gives you an advantage over your rivals. While your competitors are busy sending emails, you can leverage the power of recording software and personalize your promotional messages. Videos draw attention, and this medium helps present audio and visual information in the best way possible.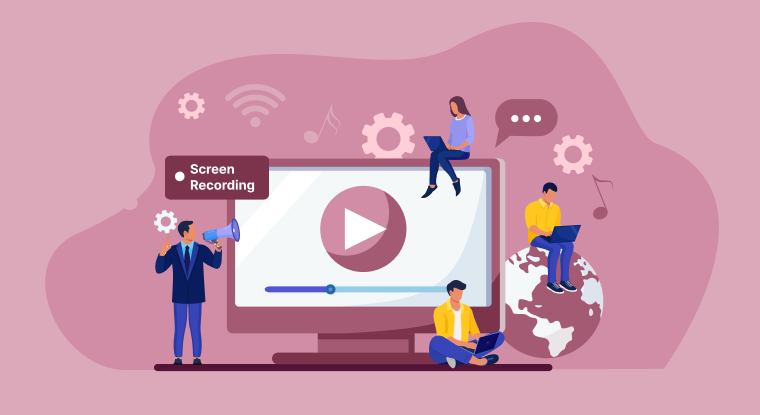 How Screen Recorder Tools Can Help You Engage Prospects
If you're planning to introduce a product/service in the market, a screen recording extension can make this easy for you. Recording how you use the product and sending the video to your prospects is an ideal way of getting straight to the point.
Customers have a short attention span. Writing all the details about how to use your product can make it difficult to digest all the important information. In some cases, this might prevent the successful delivery of information. But a screen recorder can record videos that prospects can replay to understand how to use your products. Videos also make it possible to quickly skim over the vital details about your product/service.
The changing digital environment should also reveal that your marketing and sales need to change. Adopting advanced marketing and sales strategies that use modern technology is the way to walk in tandem with your clients' needs. Your clients will more likely engage with your product/service if you use modern marketing techniques. Think about it this way - customers are likely to interact with your marketing messages if you use digital marketing techniques. So, it's worth investing in a powerful screen recorder like NinjaCapture.
The Benefits of Using Screen Recorder Tools
1. No More Cold Communication
You can improve engagement with your prospects by saying goodbye to cold communication. A screen capture chrome extension allows you to use better promotional techniques instead of sending text emails or making phone calls. Videos-form marketing videos can sell your product/service better, and faster!
Sending your clients and prospects a recorded video sales pitch makes it easy to understand what your product is all about. Arguably, this is a great improvement from the old way of doing things. Most clients will prefer playing a 3-minute video instead of going through a long text email. That makes sense, right?
2. Fast and Convenient Recording
While screen recording is beneficial, the process can be time-consuming, especially if you use the wrong recording software. Luckily, reliable tools have simplified the process by providing a screenshot chrome extension. This makes it easy to record videos with just a few clicks. NinjaCapture offers this recording extension feature and more. Exciting features of this tool include:
UnLimitled recording
Third-party integrations
Secure file sharing
Webcam support
Screenshots
Comments and discussions
Add Context
Videos are more powerful than text. You can create high-quality recordings and add better context to your campaigns. Ideally, this is how to impress your prospects and turn them into loyal customers.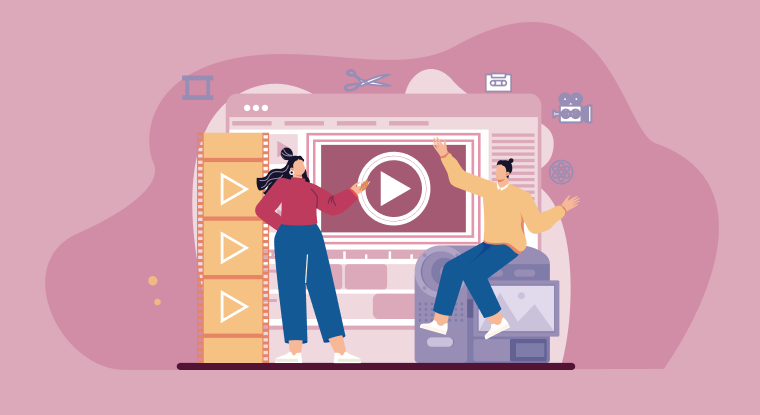 How To Use Screen Recorder Tools
The best way to use screen recorder software is by simply recording videos. Here's a quick look at how best to take advantage of these tools.
1. Create How-To Videos
Guide your clients on how to use your products by creating how-to guides. Prospects find these videos helpful, especially if they have never used your products.
2. Create Product Demonstrations
Product demos are a great way to keep prospects excited about what to expect from your brand. These demos can also address specific concerns about your products to ensure customers get the best from what you offer.
The Best Screen Recorder Tools
When shopping around for the best screen recorder tools, the software's unique features should help you decide on the right software. Some of these features include:
Unlimited recordings
Secure file sharing
HD video recording
No watermark
Quick and secure cloud storage
No watermark
All these features are present in NinjaCapture, which makes this tool an ideal option.
A screen recorder can transform your sales and marketing strategies. You've noticed that you can use recorded videos to capture your prospects' attention and win them over. You should realize that this is something your competitors might not be doing. Therefore, taking advantage of a screen capture tool can give you a competitive edge over your rivals. The 500apps team developed NinjaCapture to ensure you can stand out and engage with your prospects much better. There's so much to gain by signing up with the powerful software today.
What Makes the Best Screen Recorder Extension?
#1
Record unlimited HD quality videos
#2
Take screenshots of entire screen, a selected area, and clipboard
#3
Edit screenshots and videos using advanced annotation tools
#4
Get access to unlimited recordings for FREE for 3 months
#5
Upload files securely to cloud applications like Drop box, Google Drive and 500Box
#6
Share recording links and get reviewer comments
#7
Personalize screenshots, videos with no watermarks
#8
Manage privacy settings to public, private with auto-generated password
#9
Unbelievable pricing - the lowest you will ever find
#10
Everything your business needs - 50 apps, 24/5 support and 99.95% uptime
Join the SaaS Revolution
All-in-One Suite of 50 apps

Unbelievable pricing - ₹999/user

24/5 Chat, Phone and Email Support