Best Screen Capture Chrome Extension to Simplify Your Workflow and Business Connection
Do you know you can use a screen capture chrome extension to capture visible parts of your computer screen? Not only that, but you can save, annotate and share screenshots and record audios. Here is how.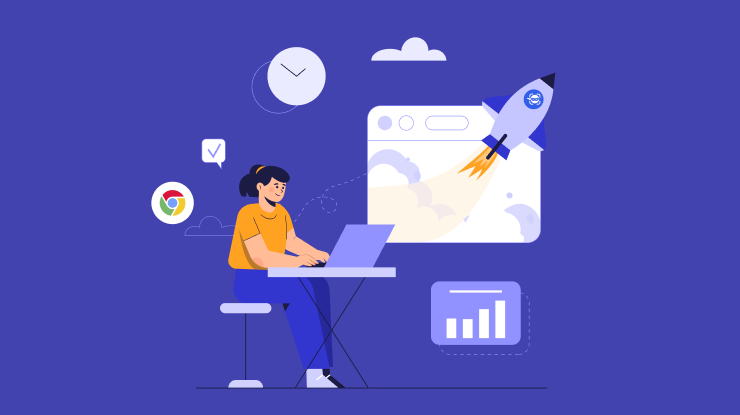 NinjaCapture is part of the 500apps family of products. It offers 37+ app bundles that SMEs can use to expand their business.
NinjaCapture is a screen capture chrome extension by 500apps that users can install from the Chrome Extension Store. It is a tremendous tool for visual communication, especially in today's digital era, where communication is clear and faster than ever.
NinjaCapture is ideal for recording infinite videos in ultra HD resolution without adding a watermark and personalizing screenshots and videos with extensive annotations. It records both audio and video at the same time for free for the rest of your life. You can also use it to upload files to cloud services such as Dropbox and Google Drive and to use the built-in 500Box and NinjaCapture Cloud.
How Screen Capture Helps Simplify Your Workflow
The importance of video production to firms is critical in most marketing operations. However, another cycle of video production provides value to every business.
Organizations benefit from in-house features like screen recording while generating knowledge training sessions, delivering demos of installed programs, and solution-centric lectures.
Screen recording tools are in high demand, and the list of options is unlimited once you start your search on the internet. However, the most effective and dependable tool that fits your needs is crucial.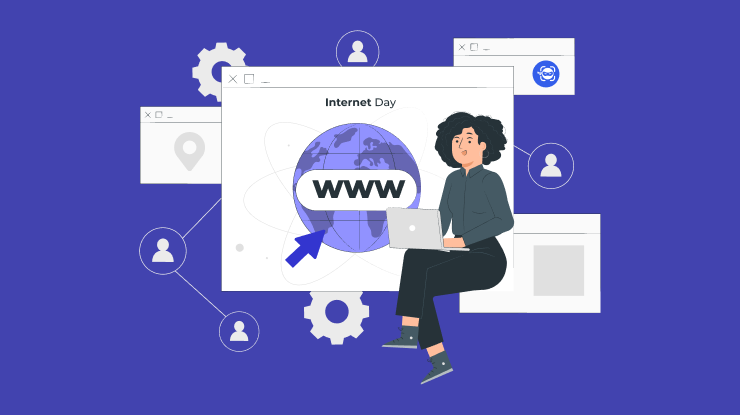 500 apps' NinjaCapture is a screenshot chrome extension that allows you to record your screen. Whether used internally or externally, the tool becomes more effective as it is integrated into your system.
After installing it, you can start by capturing videos or taking screenshots. When you need to record screens for an extended period, simply divide them into two pieces and merge them later. For example, the online recording program offers an inbuilt tool editor for merging these films, and it is a simple technique to merge any number of them.
Graphic design tools assist in the creation of graphical and visually appealing videos, but they do not always suffice. As a result, NinjaCapture helps businesses quickly record, edit, trim, and share videos.
How NinjaCapture Can Help You Create Connections
Recording and sharing your screen is an effective way to communicate with your audience. You can also listen to your explanation, and your audience can witness what you are doing.
Before you start making your first screen recording, here are a few pointers to keep in mind to help you get the best results:
You can record anything on your computer screen
You can capture everything on your screen and share it with others. It encompasses everything you can see on your screen. You can use this to record PowerPoint presentations, spreadsheets, and other documents.
The power to record anything, however, comes with the possibility of accidentally capturing what you don't want. This includes unexpected notifications and pop-ups. To avoid this, you must disable all notifications and block pop-ups before beginning the presentation. You can either start over or share it with your audience as is.
Although you can capture your complete computer screen, this may not provide the best viewing experience for your viewers. So, by recording a segment of your screen, you can concentrate on what is essential.
You can record a piece of your screen with this screen recording tool and ensure that your video will be viewed in the best possible way. Additionally, you can use your unshared screen region to hide important information from your viewers.
It is also a good idea to pay attention to the dimensions of your videos. Although this mainly depends on where you want to upload it, we advise you to adhere to the usual video ranges.
Videos have a large conversion rate. Unfortunately, many video creators do not receive the conversions they desire. If you follow the guidelines above, you will not only create an entertaining screen recording but also increase traffic to your uploads.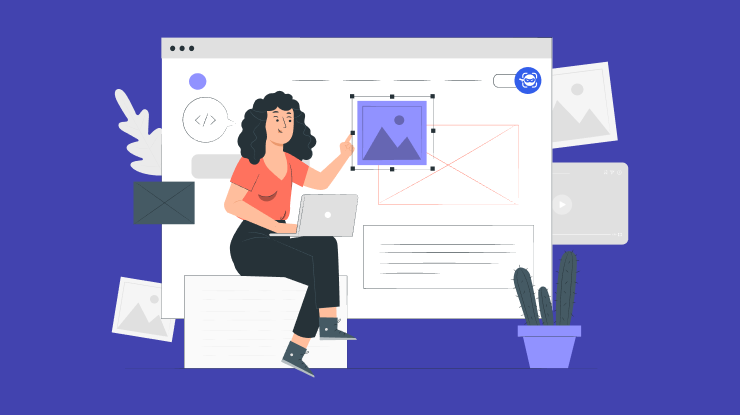 Overview of NinjaCapture: Features and Benefits
Recording Software
NinjaCapture provides seamless video recording of web page actions. All you need to do is select an area on your screen to record and share the file with others right away.
High-Definition Webcam and Screen Video Recording
Cams, displays, and webcams are the best approach to present your work dependably and transparently. NinjaCapture has HD recording options to help you get the best out of your videos.
Recordings on audio
You can make professional-quality audio recordings with a click. Not only this, but you can record audio and create connections with your audience while also increasing conversions and engagement.
Annotations
NinjaCapture lets users save high-resolution photographs of the viewable section of the page. You can also edit, insert, and cut recordings and screenshots. NinjaCapture allows you to use professional markup tools to give your captures and recordings greater meaning and weight.
Discussion and feedback
Create lively debates about your material and actionable information from their comments with NinjaCapture. This is a simple method to keep track of your Post's arguments and comments.
NinjaCapture is a brand-new approach to cooperating and communicating with others about your material. It is a service that allows you to exchange files, post photographs, start discussions, and leave comments on them.
Security
You can use NinjaCapture to store, view, and share any type of material, image, or video with your coworkers. You can also send the URL to anyone after you upload your file. It is straightforward, quick, and simple to use. Apart from this, you can share passwords securely among team members and trace their usage. The software lets you share secure files like API keys, credentials, and other sensitive data.
Conclusion: Why NinjaCapture is the Best
NinjaCapture by 500apps is the best screen capture tool to capture visible parts of a page, full page screen capture, including the frame. You can set frame rate and resolution. You can record system sounds and capture and share your screen video and audio. It also supports a webcam, and you can add annotations and screenshots. Click here to visit.
What Makes the Best Screen Recorder Extension?
#1
Record unlimited HD quality videos
#2
Take screenshots of entire screen, a selected area, and clipboard
#3
Edit screenshots and videos using advanced annotation tools
#4
Get access to unlimited recordings for FREE for 3 months
#5
Upload files securely to cloud applications like Drop box, Google Drive and 500Box
#6
Share recording links and get reviewer comments
#7
Personalize screenshots, videos with no watermarks
#8
Manage privacy settings to public, private with auto-generated password
#9
Unbelievable pricing - the lowest you will ever find
#10
Everything your business needs - 50 apps, 24/5 support and 99.95% uptime
Join the SaaS Revolution
All-in-One Suite of 50 apps

Unbelievable pricing - ₹999/user

24/5 Chat, Phone and Email Support