How Screen Capture Extension Increase the Productivity
Learn how choosing the right screen capture extension tool can help boost productivity at your business.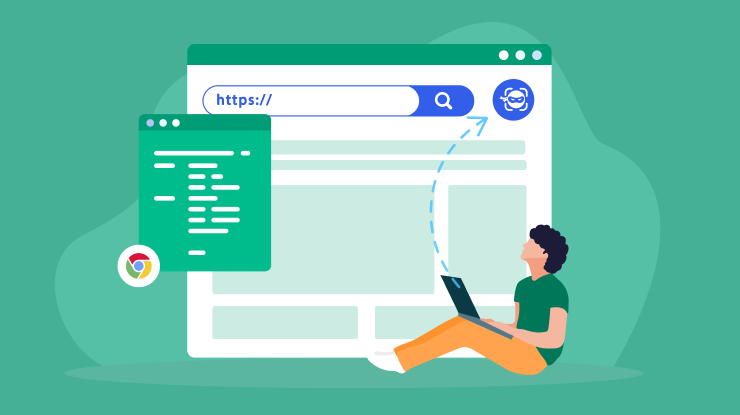 Whether you want to take short screen recordings to share with your coworkers or take a few screenshots as reminders of helpful information, a screen capture extension is your best bet for making copies of content on your screen.
Screen capture extensions make taking screenshots faster, allowing you to take charge of your productivity. In this article, we explain what screen capture extensions are and how they work. We also walk you through the various ways a screen capture extension can help increase your productivity.
What is a Screen Capture Extension?
A screen capture extension is a desktop browser plug-in that allows you to quickly take screenshots while using the Internet. With a screen capture extension, you can take pictures of entire web pages, record on-screen activity, or record online videos. Many screen capture extensions also allows you to edit and annotate screenshots instantly. This is useful for sending quick messages to coworkers or creating quick pointers to emphasize certain portions of a web page.
Several screen capture extension tools are available on the market, each with unique features. However, it is crucial to ensure that its features adequately meet your needs in choosing one. Check for features such as file sharing, editing functionalities, and user-friendly interfaces. Ensuring that your chosen tool meets these criteria is critical for getting the right screen capture extension.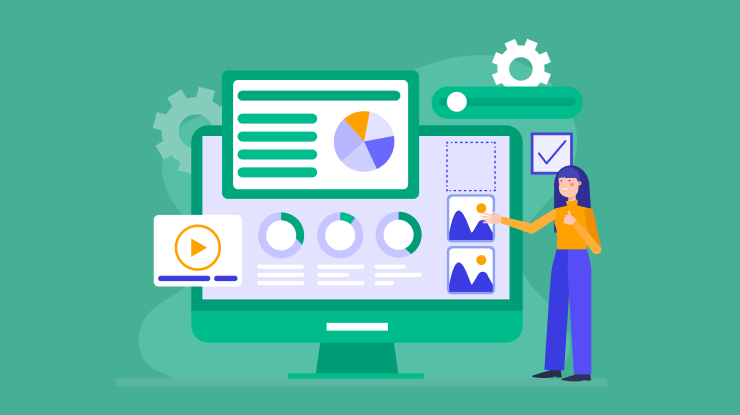 How Do They Work?
Screen capture extensions are designed to work with web browsers. To use one, you'd need to install it on your browser. You can download it from the Chrome web store or go to the website to get a link to download it. Ensure to choose one that is compatible with your browser.
After installing the screen capture extension on your browser, you can add a shortcut to the toolbar of your browser screen. From here, you can quickly select the screen capture tool anytime you need it.
When you use the screen capture tool, it takes a screenshot of the webpage you're currently browsing. You can also customize your screenshot by selecting a small portion of the webpage or a smaller window. With some screen capture tools, you can even capture the entire page and not just the visible window.
After creating the screenshot, you can then edit the screenshot to better suit your purposes. You may annotate, sketch, zoom, or blur parts of your screenshot. This helps you, the user, to customize and personalize the screenshot.
After this, the screen capture extension saves the image to a folder (or, if the settings are applied, to a cloud-based platform). The user can then view the screenshot in the relevant folder or remotely on the Internet.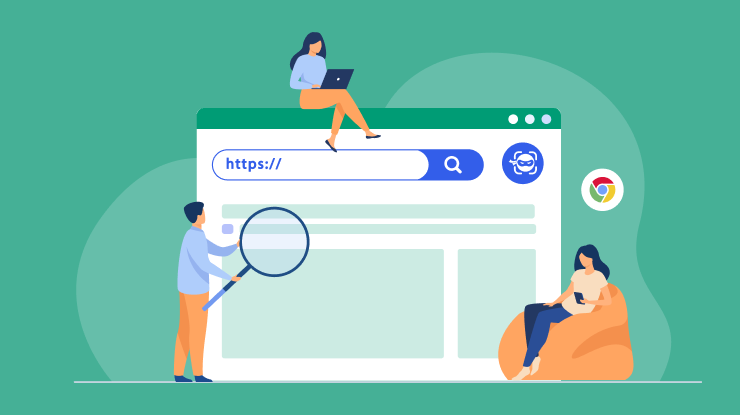 Why are They Important?
Screen capture extensions help workers save time on office communications. Rather than typing out a long-winded email that may not convey the message clearly, a worker can take a few screenshots and add a few words. As recorded across several companies, the result is an improved quality of communication between workers.
Screen capture extensions are also helpful in B2C interactions. They allow the company's representatives to provide personalized and relevant customer feedback. For example, a few screenshots showing a step-by-step process may be a better option than a text-only support message.
How Does a Screen Capture Extension Increase Productivity?
Here are some ways screen capture chrome extension helps increase productivity:
Improved communication - With a screen capture extension, you can do away with dreary blocks of text and replace them with bright, colorful images that convey your points clearly and effectively. 67% of workers say that they are better able to understand office instructions when the instructions combine visuals and text instead of text-based instructions.
Quick and efficient - You can create, save, annotate, edit, and share your screenshots with just a single click. You can do away with the hassle of multiple keyboard shortcuts and take your screenshots quickly and intuitively.
Improved functionality - Due to their improved functionalities, screenshot chrome extension can now be applied to a wider variety of tasks at businesses. With audio-visual screen recordings, experienced workers can guide new ones in carrying out challenging tasks. Workers can share their work more efficiently, allowing for improved cross-carpet collaboration. And with functionalities like cloud storage and file-sharing available, workers can always return to useful recordings when they need them.
Conclusion
With a fantastic screen capture extension like NinjaCapture, it becomes easier to boost productivity at your workplace. If you're looking to maximize collaboration and communication in your business, consider using a screen capture extension.
What Makes the Best Screen Recorder Extension?
#1
Record unlimited HD quality videos
#2
Take screenshots of entire screen, a selected area, and clipboard
#3
Edit screenshots and videos using advanced annotation tools
#4
Get access to unlimited recordings for FREE for 3 months
#5
Upload files securely to cloud applications like Drop box, Google Drive and 500Box
#6
Share recording links and get reviewer comments
#7
Personalize screenshots, videos with no watermarks
#8
Manage privacy settings to public, private with auto-generated password
#9
Unbelievable pricing - the lowest you will ever find
#10
Everything your business needs - 50 apps, 24/5 support and 99.95% uptime
Join the SaaS Revolution
All-in-One Suite of 50 apps

Unbelievable pricing - ₹999/user

24/5 Chat, Phone and Email Support